Efficient and flexible with tailor-made programmes
➡️ Fees may be covered by your company if you have a French contract. ⬅️
💻 Online tuition available 🖥️

Progress rapidly in French thanks to private classes based on your goals, your learning style, and your schedule.
Private classes combine informal discussion with formal lessons. During the discussion, Elodie takes notes of areas for improvement. Those elements are then studied during lessons. The language is brought to life through various activities.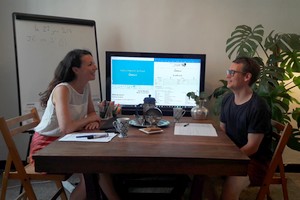 Eivind Bårdsen 🇧🇻️️
Graphic designer | bardsen.co
➡️ The course content was great. I found that it focused well on becoming a more confident French speaker in everyday situations, with example conversations around forming arguments and telling stories. The morning conversation (before the course starts) was a great way to pick up examples of French phrases or grammar from our actual conversation. Elodie's way of correcting was impeccable.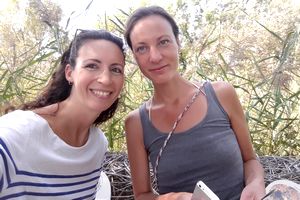 Sofia Söderberg 🇸🇪️
Météorologiste | Swedish Meteorological Institute
➡️ I learned French in an open way with a lot of communication. One day Elodie asked me if maybe, as a meteorologist, I was interested in going to MeteoFrance and the control tower of the airport! An unforgettable week, especially this visits. Thank you, Elodie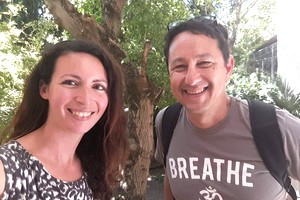 Marc Mori 🇺🇲
Integrated Global Security Solutions | Nuance Blue
➡️ You will be hard-pressed to find a better language instructor in Montpellier. Elodie Ressouches/InSitu French School provide for personalized and very thorough French language training in the heart of Montpellier. Elodie is a personable teacher who cares deeply about her student's success and goes to all lengths to ensure student's learning objectives.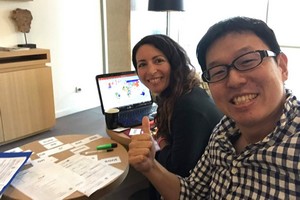 Koichiro Takahara 🇯🇵️
CEO | Aquafadas
➡️ Bonjour Elodie ! Thank you for your flexibility and customized French lessons! A bientôt !
First lesson is free!
Let's discuss your goals and our methods, in English or in French, in the InSitu French School, at your office, or online. We'll also chat in French to assess your level.
The price of the course includes:
 Tailored lessons    InSitu worksheets on grammar, etc.   Personalised recap document after each lesson   Personalised recap audio files after each lesson (for beginners)    Multimedia activities to train and to rehearse   For classes in the InSitu French School, there will be hot or cold drinks and a file to keep your worksheets and documents together
---
Courses of 10, 15, 20,
30 or 50 hours