Welcome to Montpellier!
InSitu French School is a stone's throw from Montpellier Saint-Roch station. Here is the itinerary in photos.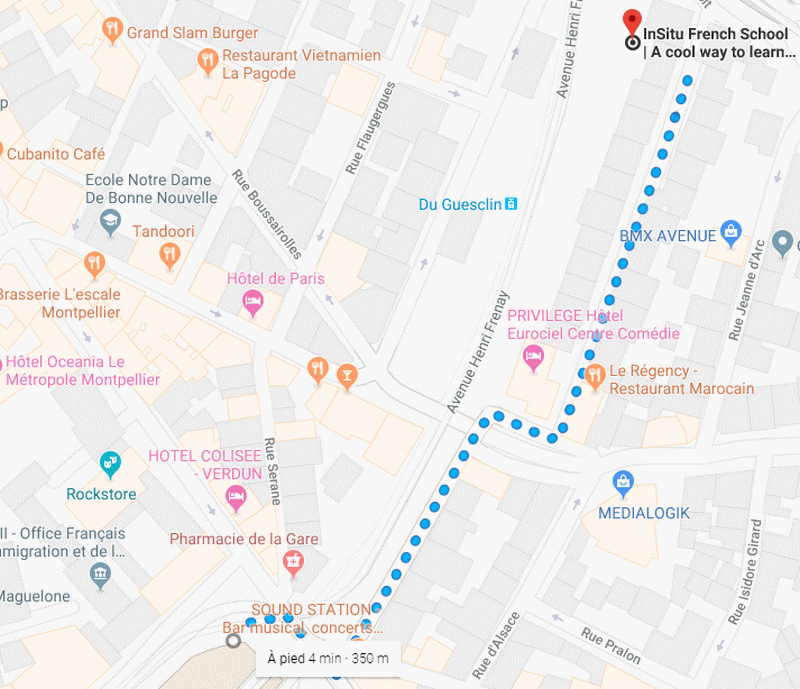 Once out of the train, go up the hall and exit on the side "Pont de Lattes" (lanes A, B and C are on your left, lanes D, E and F are on your right).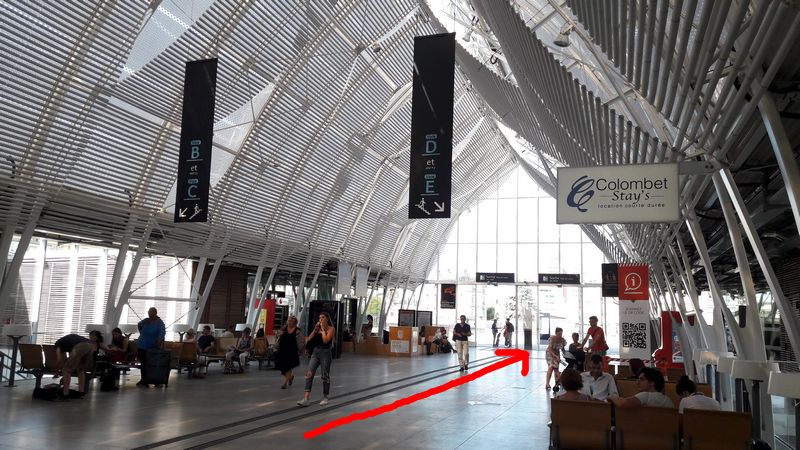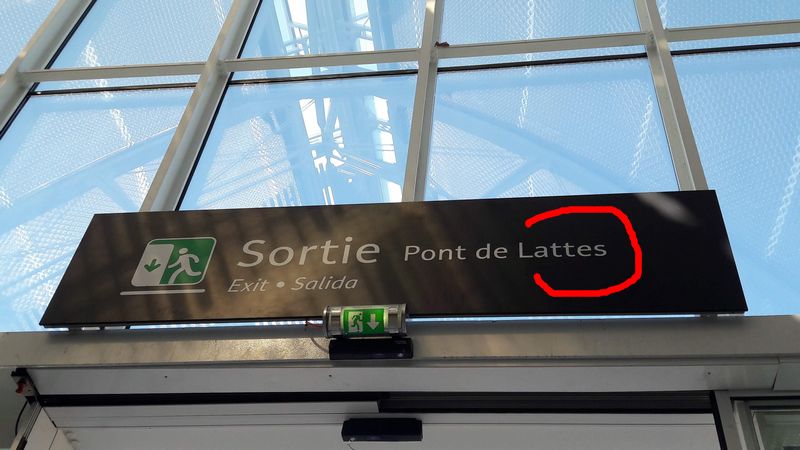 Take the bridge on your left.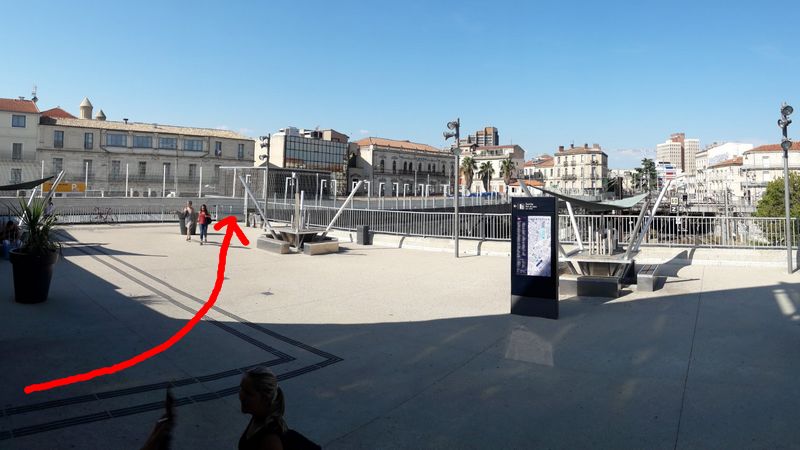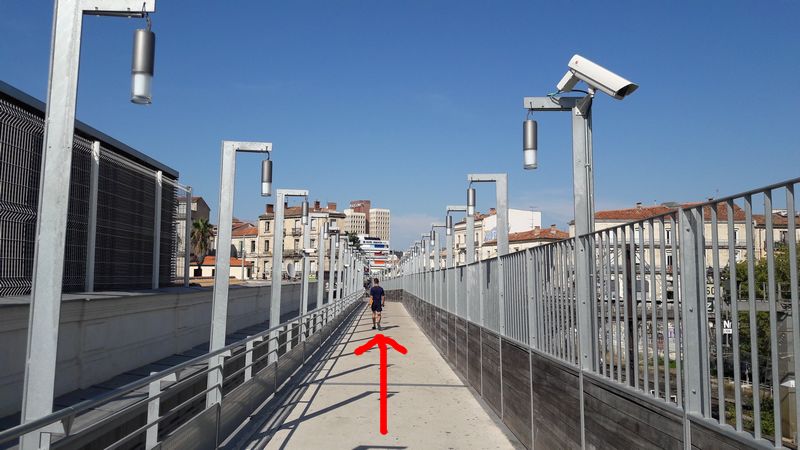 At the end of the bridge, cross the road and take the "quai de Sauvage".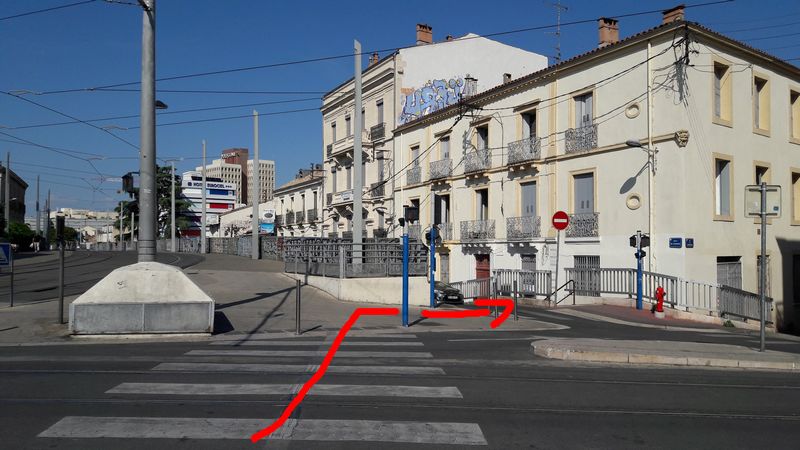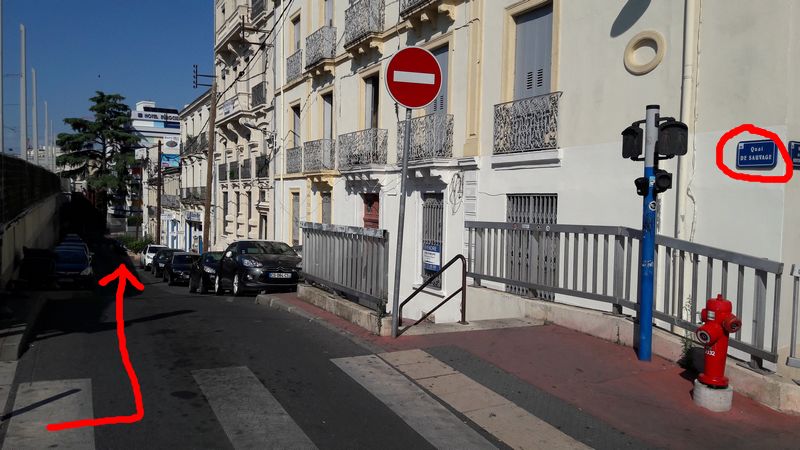 Down the street you will see Hotel Eurociel. This is the beginning of Cité Benoit Street.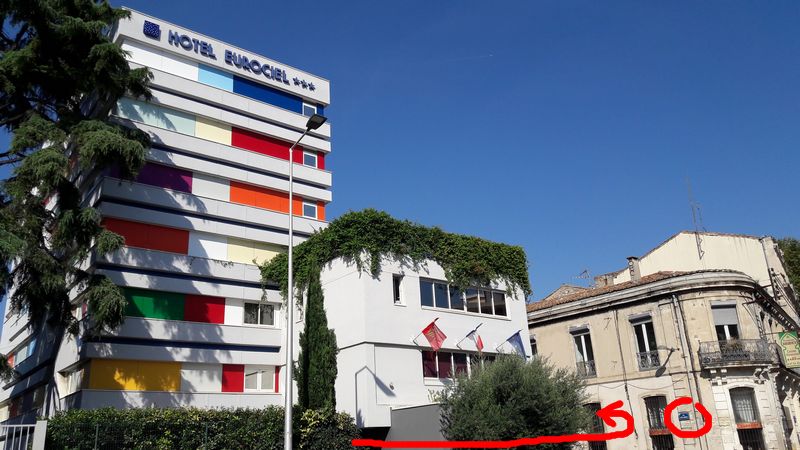 Walk until the 25th: it's the last door in the street on the left.
WELCOME!