80 to 100 euros per 60-minute lesson
---
  GOALS
Learn with a relative, a friend or a colleague sharing a similar initial French level, and progress rapidly in French, with classes tailored to your goals, your learning style, and your schedule.
PROGRAMME
These classes combine informal discussion with formal tuition. During the discussion, I take notes of areas for improvement, which we then study together in the lessons. Language is brought to life through various activities based on your professional or personal centers of interest.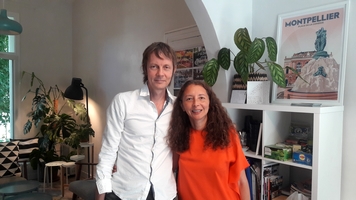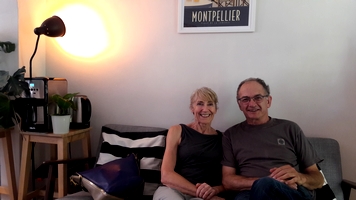 REVIEWS
Gilli Vafidis and Les Bernhardt (England): 'Hello Elodie, I want to thank you. I think my French has improved after this week. For the first time after many years, I think I can start talking to other people. You gave me the confidence to do it. As I said yesterday, I found your teaching method really good. I know that I still make a lot of mistakes but I am determined to do better and better. Thank you very much for accepting my bad French and for helping me. I think you will see us again. Les'
SCHEDULE
Weekdays from 9.00 am to 6.00 pm, according to your planning and my availability.
PRICE 
Please note that our classes last 60 minutes and not 45 (as is usual in other schools).
– 1 hour = 100 euros
– 5-hour pack = 485 euros (97e/h)
– 10-hour pack = 950 euros (95e/h)
– 15-hour pack = 1380 euros (92e/h)
– 20-hour pack = 1800 euros (90e/h)
– 25-hour pack = 2175 euros (87e/h)
– 30-hour pack = 2550 euros (85e/h)
– 40-hour pack = 3280 euros (82e/h)
– 50-hour pack = 4000 euros (80e/h)
The cost includes:
– exclusive printed support documents designed by InSitu French School,
– a personalised document after each lesson, detailing the content we studied,
– an audio file after each lesson to review the content (beginners),
– multimedia exercises, resources, and activities to review, memorise, and rehearse what we learn during the class,
– an InSitu binder to store your documents.
  CONTACT
Don't hesitate to contact me for further information!
– +33 (0)6 28 04 44 09 (phone call or WhatsApp)
– elodie@bonjourinsitu.com
– "Contact" page
We can also meet online: during an informal meeting, we'll chat in English or French about your goals. If you already speak some French, I'll assess your level.
---
Other Courses
French 1 on 1
Enjoy the ultimate in flexibility with private lessons.
Read more
French touch
Learn the basics of French in 3 hours.
Read more
French Focus
Choose à la carte thematic courses.
Read more