---
  GOALS
Learn with a relative, a friend or a colleague sharing a similar initial French level, and progress rapidly in French, with classes tailored to your goals, your learning style, and your schedule.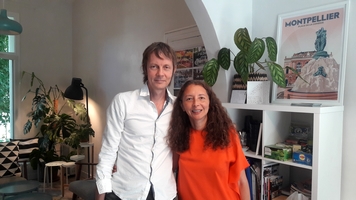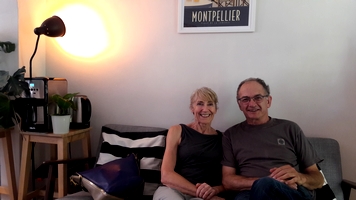 PROGRAMME
These classes combine informal discussion with formal tuition. During the discussion, I take notes of areas for improvement, which we then study together in the lessons. Your progress is therefore based on your needs. Language is brought to life through various activities based on your professional or personal centers of interest.
---
---
SCHEDULE
Weekdays from 9.00 am to 6.00 pm, according to availability.
  REVIEWS
Gilli Vafidis and Les Bernhardt (England)
'Hello Elodie, I want to thank you. I think my French has improved after this week. For the first time after many years, I think I can start talking to other people. You gave me the confidence to do it. As I said yesterday, I found your teaching method really good. I know that I still make a lot of mistakes but I am determined to do better and better. Thank you very much for accepting my bad French and for helping me. I think you will see us again. Les'
Peter Jenson and Claudia Portes (England/Mexico/Spain)
'We had no previous experience of French but after just a few days with Elodie we were able to have short conversations. Her method is very effective. The classes are fast-moving so you never get bored. She gets right to the heart of what you need to know in order to progress quickly. Peter'
'Elodie's method is very effective, we took classes for two hours for a week and at the end of it, we could have small conversations. The classes are very well structured with different types of exercises. We had a great time, we would like to return. Thank you very much, Elodie! Claudia'
---
Other Courses
French 1 on 1
Benefit from tailor-made courses to progress in your learning
Read more
French 2 on 1
Learn in a pair, with these flexible and user-friendly courses
Read more
French For Pros
Become operational in spoken and/or written French
Read more
French Focus
A course tailored to your specifications
Read more
French Touch
Just 3 hours to learn the French you need for your daily life in France!
Read more
French  Coffee & Conversation
Study while having fun, and gain confidence and skill
Read more
French for Groups
Come with a group and enjoy an unforgettable linguistic and cultural trip
Read more
French for Schools
Give your students a memorable experience with a trip to Montpellier
Read more
French Cuisine
For gourmets and adventurers in taste: French cooking, while developing your language skills