From 45€ per night + course
---
  GOALS
Develop your French naturally with a full immersion in French life. The 'French BnB' programme combines homestay and breakfast with French language courses of your choice. Local activities and visits can be organised, tailored to your preferences, ensuring you enjoy all that Montpellier and its surroundings have to offer. You'll stay & study at the same place: a 100-year-old, fully renovated house, with a leafy private garden located in the heart of Montpellier. Three double/twin bedrooms are available for homestays.
PROGRAMME
As a teacher, I think it's essential to practice every day – and learning, memorising, being confident, becoming fluent is hugely dependent on repetition. Repetition can of course be boring in a classroom but it's a huge part of daily life – with so much of what we say in a day being said every day!
Daily life is a good way to find new words and expressions (with my guidance) and to 'frenchize' your pronunciation, just by hearing and imitating me.
That's why the French BnB programme consists of three steps: practising French in a relaxed atmosphere during informal moments, developing your knowledge with formal lessons, and strengthening your skills with personal work. And private lessons allow you to correct, structure, and improve your French in the best conditions.
A typical day:
– 8:15/30 am to 9 am: This informal time is dedicated to enjoying our healthy French breakfast and chatting together. Depending on the weather, breakfast might be in the dining-room, on the terrace, or in the garden – a little jungle in the city centre!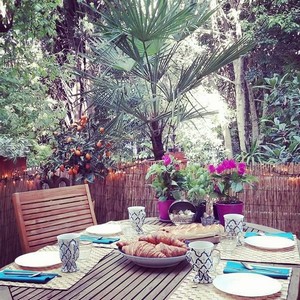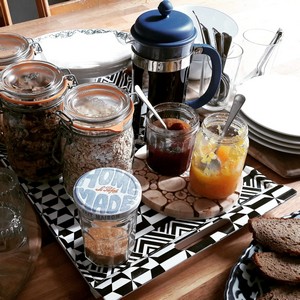 – Mornings: After breakfast, we head to the classroom for a one-on-one course or a group course. Depending on your learning style, the class can be held at the school and/or out and about in the city.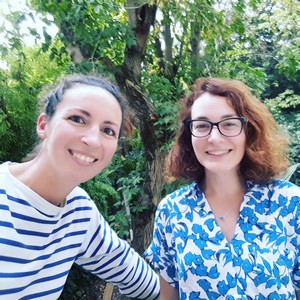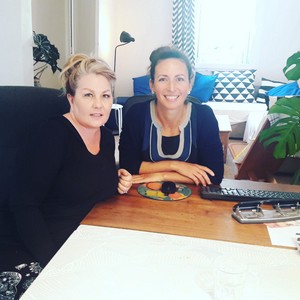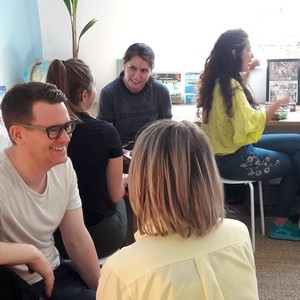 – Lunchtime: There are various options for lunch. There are plenty of choices for take-away around the house. There are also many nice restaurants with good food, good prices, and terraces in the sun. I definitely have some good tips 😉 You could also buy food to enjoy at the school – perhaps on the sunny terrace, in the cozy garden in the shade of the trees. Or, people staying with us can share our 'table d'hôtes', where we cook together and eat lunch and/or dinner at the table (all in French of course 😉 ). Meals cost 15 euros.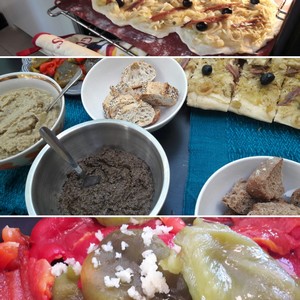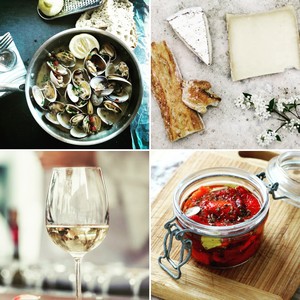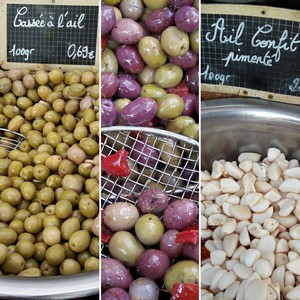 – Afternoons & evenings: I can advise you of things to do and places to see to suit your interests. Dance, art, wine, hiking, stand-up paddle, nature, horse riding, architecture, gastronomy, sports, history… InSitu French School has a large local network to help you get the best of Montpellier and its surroundings. Prices range from almost free (for the swing dance events) to 15-30 euros (or more).
Interested in an immersive, intensive experience? Go for a tailor-made learning perfectly adapted to your objectives, your tastes, and your needs.
  REVIEWS
Sofia S. (Sweden), meteorologist at the Swedish Meteorological Institute: 'I learned French in an open way, with a lot of communication. One day, Elodie asked if, as a meteorologist, I might be interested in going to MeteoFrance and visiting the control tower of the airport. An unforgettable week! Especially these visits. Thank you, Elodie.'
See pictures & details about Sofia's experience!
LEVELS
All levels
SCHEDULE
All year round, according to availability.
PRICE
Homestay
1 person: 45 euros per night with breakfast
2 people, sharing (twin or double): 70 euros per night with breakfast
Bathroom and toilets are shared.
If the guests have the same level in French, I am happy to organise tailored classes for the group. Different classes for different levels are also an option.
CONTACT
Don't hesitate to contact me for further information!
– +33 (0)6 28 04 44 09 (phone call or WhatsApp)
– elodie@bonjourinsitu.com
– "Contact" page
We can also meet online: during an informal meeting, we'll chat in English or French about your goals. If you already speak some French, we'll assess your level.





---
Other Courses
French 1 on 1
Enjoy the ultimate in flexibility with private lessons.
Read more
French touch
Learn the basics of French in 3 hours.
Read more
French Focus
Choose à la carte thematic courses.
Read more