---
GOALS
Gourmets and explorers of taste: come and cook with us – while practising and developing your French – at "French Cuisine", an unconventional workshop where cooking is fun and (often) vegetable-based! Discover or rediscover the taste of organic ingredients and seasonal foods.
PROGRAMME
– we start with a visit to Les Arceaux market for a fun and sensory discovery of seasonal products and tasting of local delicacies. We also do some shopping in French.
– we go back to school to cook. Each workshop has a different menu.
– finally, we discover the habits and customs of the French table and we eat lunch together, sharing our creations, and enjoying a friendly exchange in French.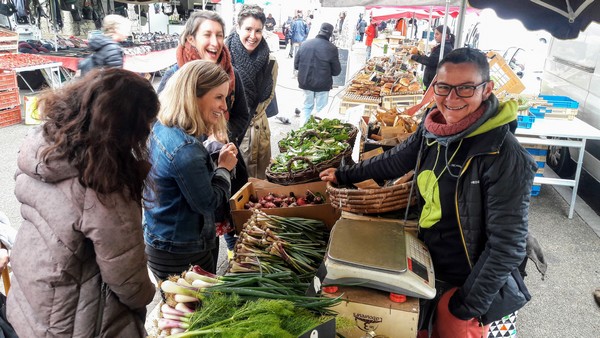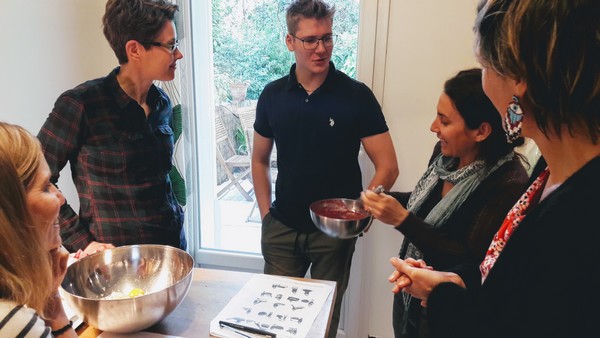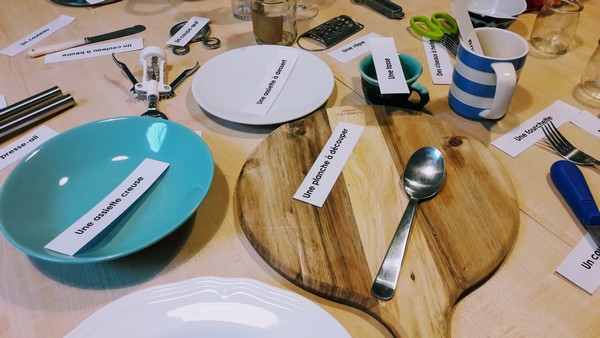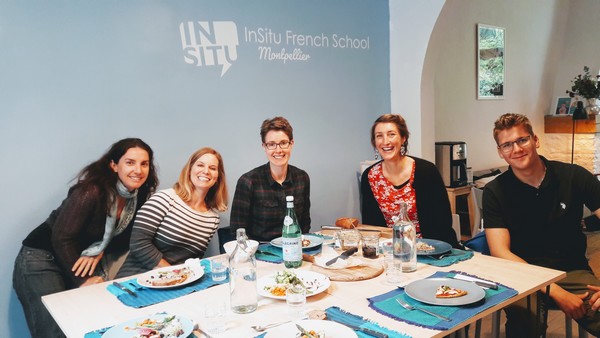 ---
---
SCHEDULE
One Tuesday morning per month from 9 am to 1 pm.
  REVIEWS
Julie Eggleton (Australia)
'Thank you for the French Cuisine atelier last week. I really enjoyed the time at the market, especially getting to smell the different foods while blindfolded and the opportunity to order for ingredients in French. Although I cook a lot of vegetarian meals, I had not made a dessert with beetroot before, so it was great to be able to add that to my recipe book! I also enjoyed eating with the group, sharing a meal together. I would recommend this atelier for the experience of French markets, the opportunity for French conversation, and the chance to learn about French ingredients used to their full potential. Thank you!'
'Erin and both really enjoyed the cooking class. I enjoyed cooking a healthy meal from scratch and being able to practice my French at the same time. I would definitely recommend it to friends interested in French and cooking.'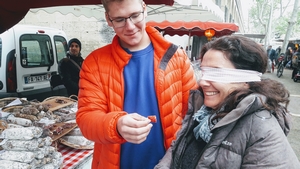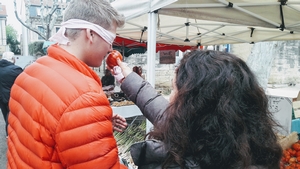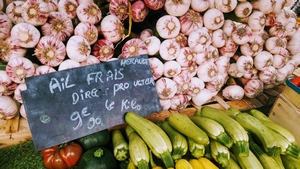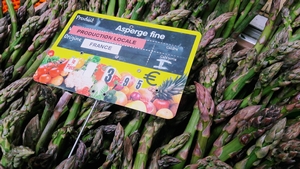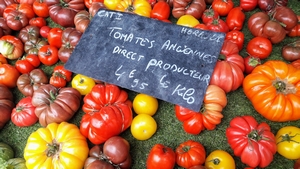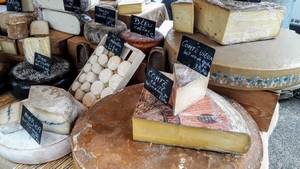 ---
Other Courses
French 1 on 1
Benefit from tailor-made courses to progress in your learning
Read more
French 2 on 1
Learn in a pair, with these flexible and user-friendly courses
Read more
French For Pros
Become operational in spoken and/or written French
Read more
French Focus
A course tailored to your specifications
Read more
French Touch
Just 3 hours to learn the French you need for your daily life in France!
Read more
French  Coffee & Conversation
Study while having fun, and gain confidence and skill
Read more
French for Groups
Come with a group and enjoy an unforgettable linguistic and cultural trip
Read more
French for Schools
Give your students a memorable experience with a trip to Montpellier
Read more
French Cuisine
For gourmets and adventurers in taste: French cooking, while developing your language skills