---
GOALS
Gourmets and explorers of taste: come and cook with us – while practising and developing your French – at "French Cuisine", an unconventional workshop where cooking is fun and (often) vegetable-based! Discover or rediscover the taste of organic ingredients and seasonal foods.
Work with Elodie Ressouches from InSitu French School to improve your French by learning, practising, and memorising while cooking.
Bénédicte Lambert, partner of InSitu French School, pushes the limits of culinary practices and discover original foods, flavours, and recipes.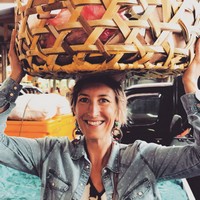 I am Bénédicte, a culinary designer. I am an adventurer looking for new sensations, new stories, new emotions to create together. All my projects are focused on the well-being that inspires a healthy and thoughtful diet.
Healthy and creative cooking does not mean a lack of fun! All my research is based on the balance between these two aspects of healthy cooking and pleasure. I combine the virtues of food – its taste and texture – and add playfulness and aesthetic touches for all the senses.
Read more: Bénédicte Lambert, créatrice culinaire
PROGRAMME
– a visit to Les Arceaux market for a fun and sensory discovery of seasonal products and tasting of local delicacies. We also do some shopping in French.
– back to school to cook. Each workshop has a different menu.
– finally, we discover the habits and customs of the French table and we eat lunch together, sharing our creations, and enjoying a friendly exchange in French.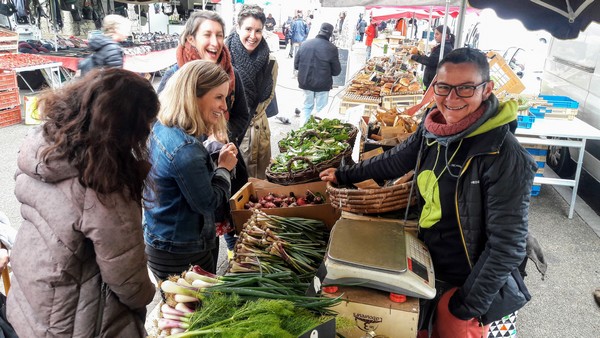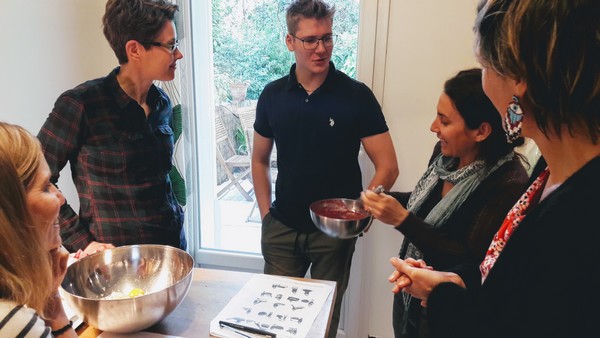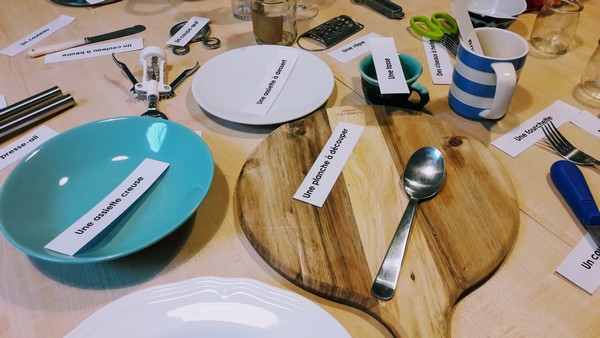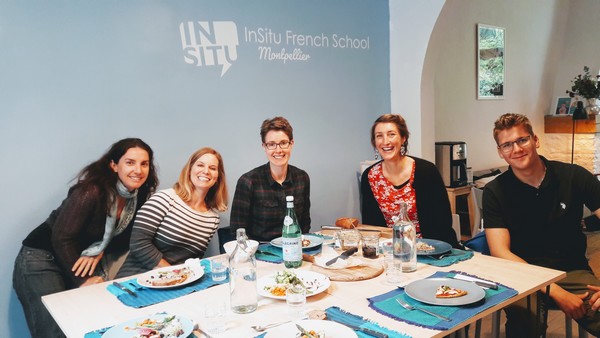 REVIEWS
Julie E. (Australia): 'Thank you for the French Cuisine atelier last week. I really enjoyed the time at the market, especially getting to smell the different foods while blindfolded and the opportunity to order for ingredients in French. Although I cook a lot of vegetarian meals, I had not made a dessert with beetroot before, so it was great to be able to add that to my recipe book! I also enjoyed eating with the group, sharing a meal together. I would recommend this atelier for the experience of French markets, the opportunity for French conversation, and the chance to learn about French ingredients used to their full potential. Thank you!'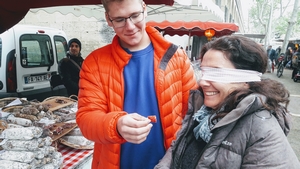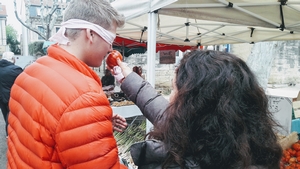 PLANNING
One Tuesday morning per month from 9 am to 1 pm.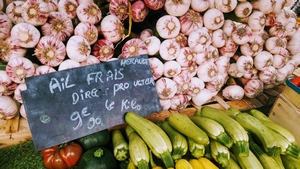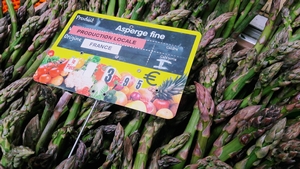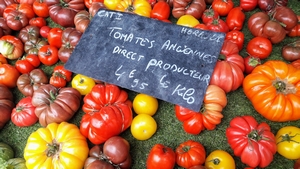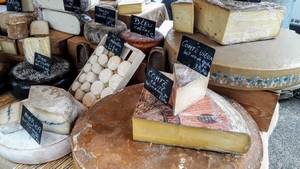 PRICE
The workshop costs 65 euros per person.
The cost includes:
– supervision by a culinary designer,
– the recipe book of the day,
– linguistic support by a French teacher,
– vocabulary memos about cooking and meals
– the ingredients of the recipes,
– the meal.
  CONTACT
Don't hesitate to contact us for further information & registration.
– +33 (0)6 28 04 44 09 (phone call or WhatsApp)
– elodie@bonjourinsitu.com
– "Contact" page
---
Other Courses
French 1 on 1
Enjoy the ultimate in flexibility with private lessons.
Read more
French touch
Learn the basics of French in 3 hours.
Read more
French Focus
Choose à la carte thematic courses.
Read more