InSitu French School is referenced in the DataDock.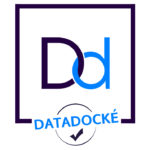 GOALS
Develop the skills of your employees thanks to:
– group classes adapted to the professional sector of your company,
– tailor-made individual courses based on the employees' goals and schedule.
Classes can take place in class (at InSitu French School or on your premises) or online.
PROGRAMME
Vocational training courses aim to make your employees operational quickly. This is why the trainer implements an atypical progression created at InSitu French School. The three main times (present, compound past and near future) are studied from the very first lessons so that trainees can take part as soon as possible in discussions about things done and things to do.
The professional sector of the company is taken into account in order to train trainees in the vocabulary specific to their profession.
The courses are also based on many documents related to Montpellier and its region, which leads trainees to discover their adopted city and understand how it works. Social rites, peculiarities of the South of France or local expressions: your collaborators will be immersed in our culture to integrate with serenity.
  REVIEWS
'Elodie Ressouches offers a great language program that is personal, flexible, and comprehensive. She develops her program geared directly towards each individual student's goals and ability and is flexible and accommodating with the class schedule. She uses Skype and in-person classes for teaching which also provides flexibility. I have been taking classes from Elodie off and on for 2 years and plan to continue.
'Exceeding her scope as an instructor, Elodie has shared cultural information, and even tips about local events, which has assisted greatly in my integration and my appreciation of life in France. Over eight months, I have come to know and appreciate Elodie's knowledge and skills in teaching a foreign language. Her genuine dedication to teaching others and assisting them in their integration in France is clear. Elodie effectively teaches the defined language program. At the same time, she introduces many day-to-day nuances that are invaluable to a new expat in France.'
'Elodie is an experienced teacher, with a keen feeling for the student's actual needs rather than some preconceived teaching scheme. Elodie has been my French teacher for six months. We have had almost weekly one and a half hour sessions one-on-one. Her pronunciation is extremely clear, she has humour and she is well oriented in French culture as a whole.'
'Elodie has always been very patient and her positive attitude has helped me to keep up the momentum of continuous improvement. Elodie has been my French teacher for one year, providing private lessons twice a week. She is both professional in her demeanor and has a good sense of humor to keep things light. Beyond simply teaching the language, Elodie has also been good at lending insight into French culture, regional accents, and slang. All of which is an important complement to learning the language itself. I would highly recommend Elodie as a compliment to any organization looking for an enthusiastic, well-rounded and highly capable teacher of French.'
'I learned French in an open way with a lot of communication. One day, Elodie asked me if maybe, as a meteorologist, I was interested in going to Meteo France and the control tower of the airport! An unforgettable week, especially those visits. Thank you, Elodie!'
SCHEDULE
Weekdays between 9 am and 6 pm.
PRICES FOR INDIVIDUAL COURSES AND GROUP COURSES
Please contact us (see below) to request a quote (based on the number of trainees, their level, the number of hours and the objectives of the training).
Training can take place on your premises (travel costs to be provided depending on distance and schedule, request a quote).
The cost includes:
– exclusive printed support documents designed by InSitu French School,
– a personalised document after each lesson, detailing the studied content,
– an audio file after each lesson to review the content (beginners),
– a file to store documents.
  CONTACT
Don't hesitate to contact us for further information:
– +33 (0)6 28 04 44 09 (phone call or WhatsApp)
– contact@bonjourinsitu.com
– "Contact" page
---
Other Courses
French 1 on 1
Enjoy the ultimate in flexibility with private lessons.
Read more
French touch
Learn the basics of French in 3 hours.
Read more
French Focus
Choose à la carte thematic courses.
Read more