Dear students, we teach French ⚡online⚡!
Learn wherever you want with our online lessons – for one person or a small group. Convenient, safe and fun!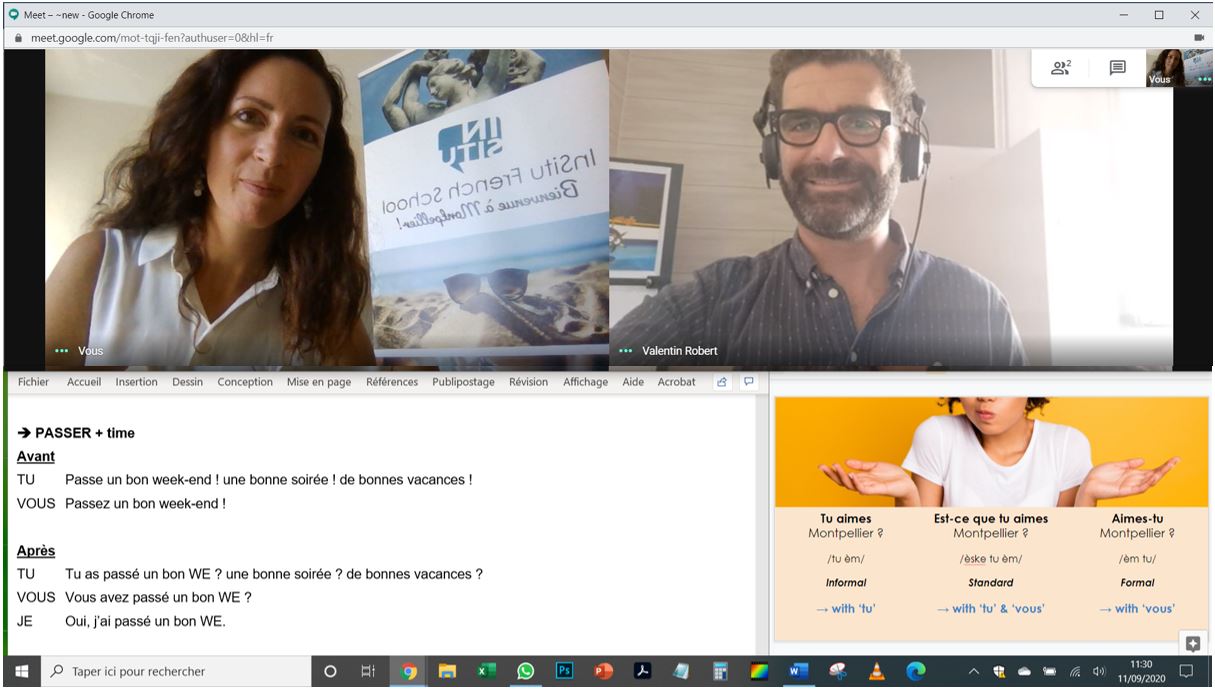 These courses are currently available!

French 1 on 1
Benefit from tailor-made courses to progress
To help you to improve quickly your French, we set up a tailor-made course to your availability and goals. It will allow you to learn efficiently at your own pace.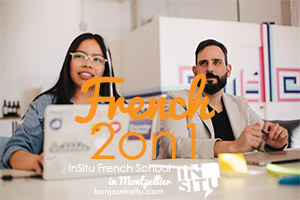 French 2 on 1
Learn in a pair, with these flexible and friendly courses
Benefit from a personalised approach while taking advantage of learning with someone you know thanks to a tailor-made programme adapted to your availability and goals.

French Conversation
Study while having fun, and gain confidence and skill
Practise French with people at the same language level in a friendly atmosphere. Improve your oral skills, extend your vocabulary, and reinforce your grammar knowledge.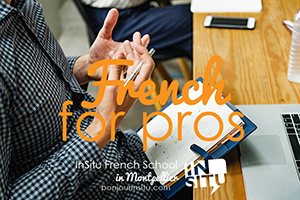 French For Pros
Become operational in spoken and/or written French
Organize professional training courses for your colleagues with InSitu French School. We set up individual courses and group courses adapted to the trainees' objectives and the business sector.