---
  GOALS
Develop your French naturally and discover the French southern culture with a full immersion in French life. The 'French Week' programme combines French language courses with great visit and cultural activities. We offer various programmes tailored to the local events, ensuring you enjoy all that Montpellier and its surroundings have to offer.
PROGRAMME
A typical day:
– 9 am to 9:30 am: This informal time is dedicated to enjoying a coffee, a tea or a fresh drink and chatting together to warm up your French ! Depending on the weather, we seat in the dining-room, on the terrace, or in the garden – a little jungle in the city centre!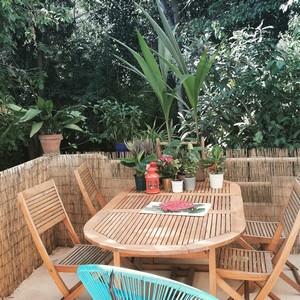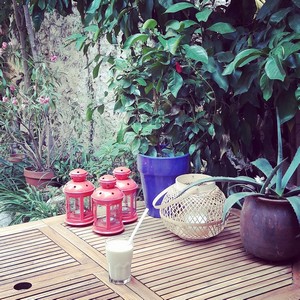 – 9:30 am to 12 am: After the warm-up, we head to the classroom for a group course. Depending on the programme, the class can be held at the school and/or out and about in the city.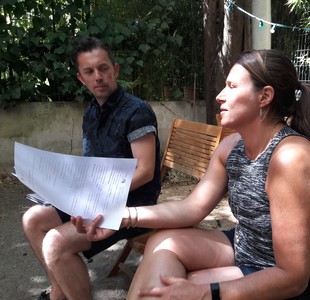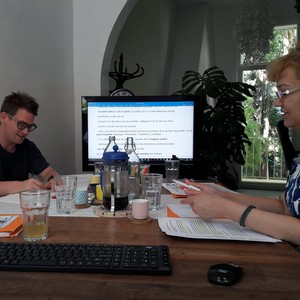 – 12 am to 2 pm: There are various options for lunch. There are many nice restaurants with good food, good prices, and terraces in the sun. I definitely have some good tips.
You could also buy food to enjoy at the school – perhaps on the sunny terrace, in the cozy garden in the shade of the trees. There are plenty of choices for take-away around the house.
Or, we cook and eat lunch together (all in French of course). One meal costs 15 euros.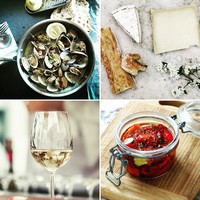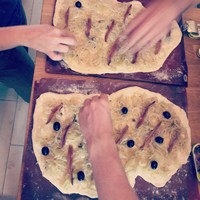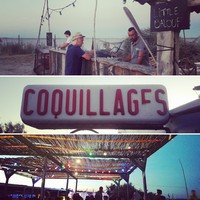 – 2 pm to 5 pm: It's time to hit the road! We leave the school to discover the city, its surroundings and other cities. From Roman remains to a Medieval castle, from a magical abbey to the beautiful landscapes in the North of Montpellier: you'll definitely enjoy all that Montpellier and its surroundings have to offer.
This programme is established on the local agenda and/or on your interests if your group is already formed. Dance, art, wine, hiking, stand-up paddle, nature, horse riding, architecture, gastronomy, sports, history… InSitu French School has a large local network to help you get the best of Montpellier and its surroundings.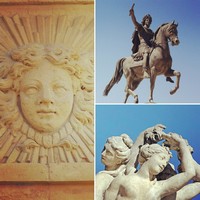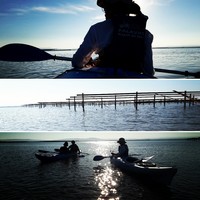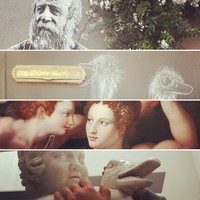 REVIEWS
"French Outside The Box" 2017
'The morning conversation (before the course starts) was a great way to pick up examples of French phrases or grammar from our actual conversation. Coffee meetings added another dimension to the course, with local people coming in to talk with us. And I liked that the content was created around the local area and history.'
'I appreciated the small class size and maturity of the group and the teacher of course! It is good to have the teacher encourage each student to speak as often as the time allows.'
'The outings were very interesting and a good opportunity to get students to describe what we were seeing and doing.'
LEVELS
All levels
SCHEDULE
Available in Spring and Summer.
Interested? Receive InSitu French School's newsletter:
PRICE
Programme = 5 courses from 9 am to 12 am + 5 afternoons from 2 pm to 5 pm
From 400€
Homestay option:
1 person: 45 euros per night with breakfast
2 people, sharing (twin or double): 70 euros per night with breakfast
I run a guesthouse in the same house: Casa Centrale.
I can accommodate up to 6 people in 2 twin/double rooms and 1 double room. Bathroom and toilets are shared.
CONTACT
Don't hesitate to contact me for further information!
– +33 (0)6 28 04 44 09 (phone call or WhatsApp)
– elodie@bonjourinsitu.com
– "Contact" page
We can also meet online: during an informal meeting, we'll chat in English or French about your goals. If you already speak some French, we'll assess your level.