Welcome!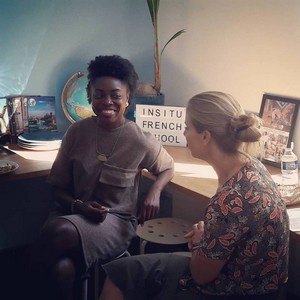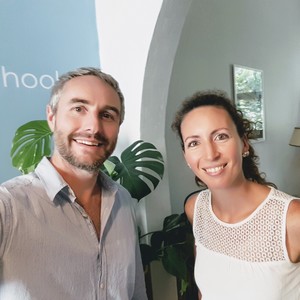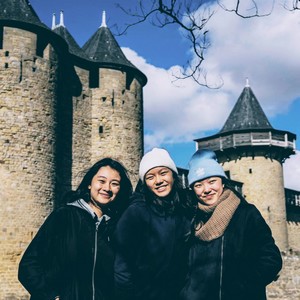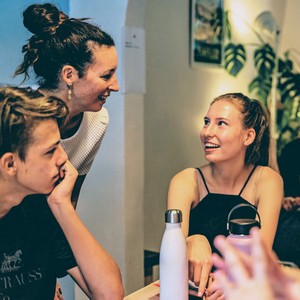 Our name comes from the Latin expression in situ: indeed, our students learn French "in situation". Created and run by Elodie Ressouches, a committed professional, InSitu French School is based on a conviction: we must act to learn. This is why the courses lead to activities and projects combining linguistic work, local exploration, and meetings with natives.
InSitu French School in 5 points
#1 Strong local roots   
All courses are rooted in local culture. Our printed and multimedia teaching aids have been developed about Montpellier, its history, its geography, its districts, its actors, its projects, but also the surrounding cities, hinterland etc. We do not use manuals or any other standard medium.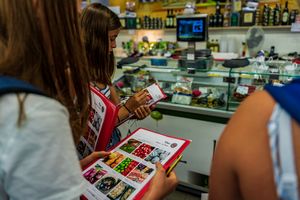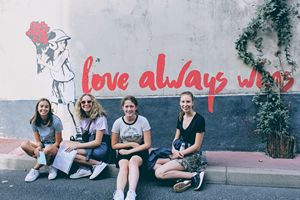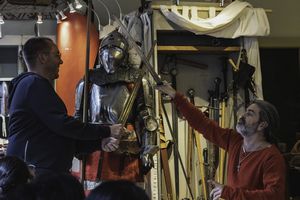 At the end of the lessons, the students learned French but also what to visit in town, where to go hiking, where and what to eat or even what bottle of wine to offer to their friends! The school's identity and positioning are based on this very local approach, and this meets the enthusiasm of the students, who adore these good insider tips.
To help you discover the best of Montpellier and its surroundings, InSitu works with a network of local partners in the fields of culture, sport, or gastronomy. Thanks to these great collaborations, we offer our students exclusive activities and projects. It is an opportunity to meet natives, to practice French and to discover Montpellier and its surroundings with expert and friendly professionals.
#2 Lots of friendliness   
InSitu French School welcomes everyone as a friend. We learn around a cup of tea, coffee or a glass of homemade lemonade. This conviviality is essential and meets the expectations of our students, who are looking for social experience and integration beyond language learning.
The course "French Coffee & Conversation" is the perfect illustration of it. Dedicated to developing the ability to take part in a conversation in French, this course was also the cradle of many friendships – check the happy students' reviews on this page 🙂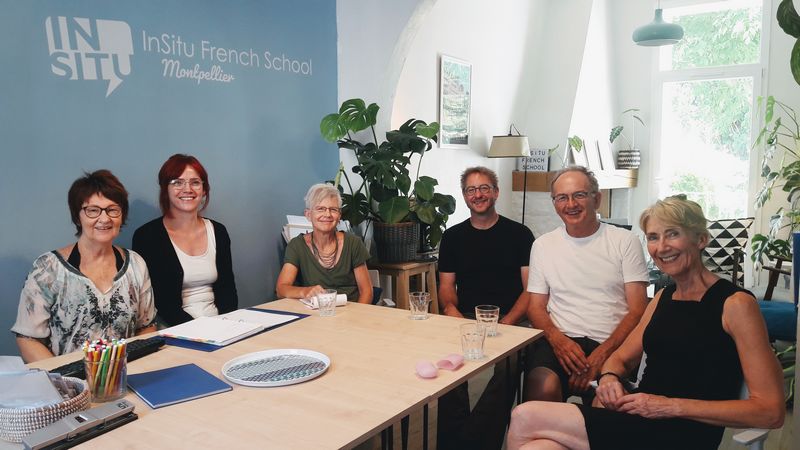 #3 Tailor-made programmes   
At InSitu French School, each student is unique, each group is a special case.
We have developed a flexible and fluid teaching approach that allows us to adapt to each student according to his/her objectives, needs, and especially, way of learning. At InSitu French School, no standard recipe, only 'à la carte' programmes thanks to which our students are very satisfied with their progress and their experience.
In terms of personalization, InSitu goes even further with French 1 on 1 made to measure, where everything is individualized from A to Z: meetings, visits, sport…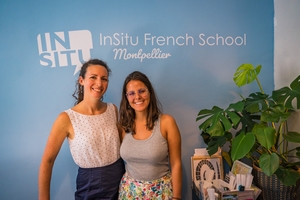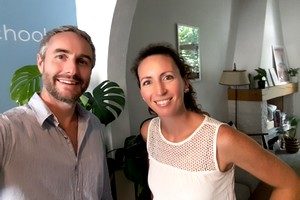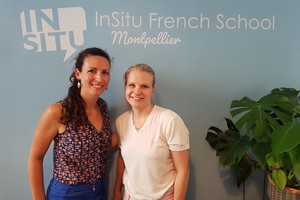 Even groups receive a personalized welcome!
InSitu French School sets up week-long stays (or more) where discovery, fun, and learning are there all the time. These tailor-made programs are the result of a warm and professional dialogue with the manager of the group (families, friends, enterprises…) or the teaching teams (high schools, universities).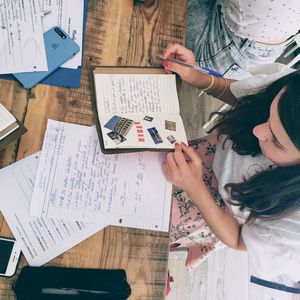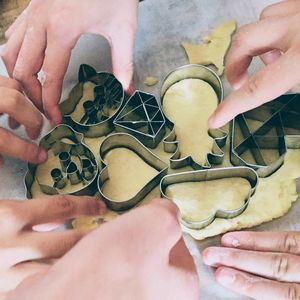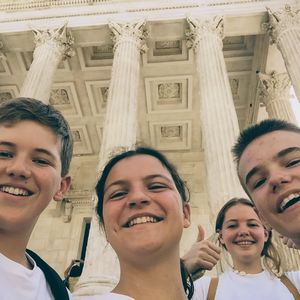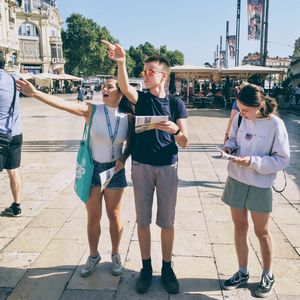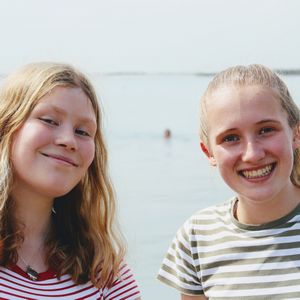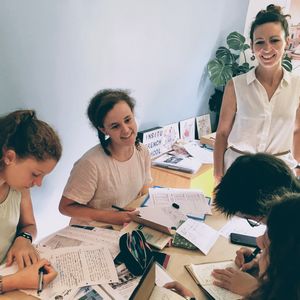 #4 Quality above all else   
Quality is our calling card. Courses, reception, communication, decoration, coffee (!), Everything is thought out and constantly improved to offer a high-quality experience to our students – hence the very effective word of mouth and very positive online testimonials (on Google for example). Quality will always be at the heart of school management because it is a real requirement for us.
#5 An oasis in the heart of Montpellier   
You will feel at home. And for good reason: the school is located in a century-old house located 3 minutes from Place de la Comédie. Depending on the weather, lessons take place in the classroom, on the terrace or even in the garden – a jungle in the city!
From InSitu French School, everything is accessible on foot. In 1 minute, access the Polygone shopping center.
3 to 5 minutes take you to the SNCF Sait Roch station, the Comédie Square, Comédie, the Esplanade square, the Tourist Office, the Fabre Museum, the Popular Pavilion (photography), the Opera House or the Diagonal arthouse cinema.
10 minutes away, you have the Panacea, Saint-Pierre Cathedral, the Botanical Garden, the Peyrou promenade and the Emile-Zola library.
The four tram lines stop near the school.