From 45€ per night + course
---
  GOALS
Hello! French can be developed naturally through a full immersion in French life. The 'French for Teens' programme combines homestay and breakfast with French language courses of your choice. Local activities and visits can be organised, tailored to your teenager's preferences, ensuring he/she enjoys all that Montpellier and its surroundings have to offer. He/she'll stay & study at the same place: a 100-year-old, fully renovated house, with a leafy private garden located in the heart of Montpellier. Three double/twin bedrooms are available for homestays.
PROGRAMME
The French for Teens programme consists of three steps: practising French in a relaxed atmosphere during informal moments, developing your knowledge with formal lessons, and strengthening your skills with personal work. It's essential to practice every day – and learning, memorising, being confident, becoming fluent is hugely dependent on repetition. Repetition can of course be boring in a classroom but it's a huge part of daily life – with so much of what we say in a day being said every day! Daily life is a good way to find new words and expressions (with my guidance) and to 'frenchize' your pronunciation, just by hearing and imitating me.Private lessons allow you to correct, structure, and improve your French in the best conditions.
A typical day:
– 8:15/30 am to 9 am: This informal time is dedicated to enjoying our healthy French breakfast and chatting together. Depending on the weather, breakfast might be in the dining-room, on the terrace, or in the garden – a little jungle in the city centre!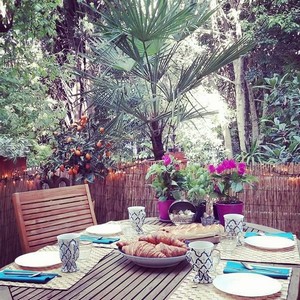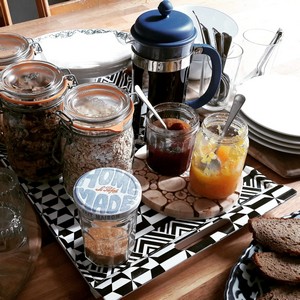 – Mornings: After breakfast, we head to the classroom for a one-on-one course or a group course. Depending on your learning style, the class can be held at the school and/or out and about in the city.
– Lunchtime: There are various options for lunch. There are plenty of choices for take-away around the house. There are also many nice restaurants with good food, good prices, and terraces in the sun. I definitely have some good tips 😉 You could also buy food to enjoy at the school – perhaps on the sunny terrace, in the cozy garden in the shade of the trees. Or, people staying with us can share our 'table d'hôtes', where we cook together and eat lunch and/or dinner at the table (all in French of course 😉 ). Meals cost 15 euros.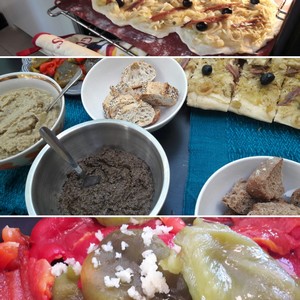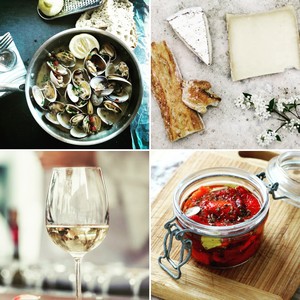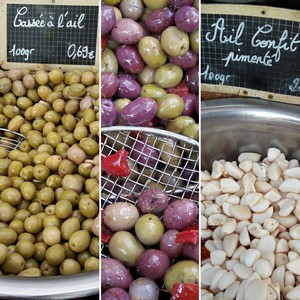 – Afternoons & evenings: I can advise you of things to do and places to see to suit your interests. Dance, art, hiking, stand-up paddle, nature, horse riding, architecture, gastronomy, sports, history… InSitu French School has a large local network to help you get the best of Montpellier and its surroundings. Prices range from almost free (for the swing dance events) to 15-30 euros (or more).
Aubrey Schaffer: a personal and academic stay, made to measure
Aubrey, an American high school student, spent two weeks in Montpellier working on her French in line with the curriculum of her international high school. For the first week, she had individual classes each morning on the theme of immigration in the south of France and the opening of Montpellier to international trade. In the second, she interviewed three immigrants to the city (Apostolos from Greece, Caroline from Togo, and Phung from Vietnam) and three professionals (Pascal Ribes, head of international relations for Montpellier Métropole, Olivia Le Goff-Roustan, head of Control of management and Quality for Anatoscope, and Christelle Siddi, founder and manager of la Ruche – Montpellier).
Aubrey had enjoyed playing football for many years, and participated in football training with the Montpellier Hérault Sport Club (MHSC) junior women's team. She also helped pupils after school with the French non-profit Secours catholique.
  REVIEWS
LEVELS
All levels
SCHEDULE
All year round, according to availability.
Please note that the school will be closed from 21 December to 6 January 2019.
PRICE
Homestay
1 person: 45 euros per night with breakfast
2 people, sharing (twin or double): 70 euros per night with breakfast
I can accommodate up to 6 people in 2 twin/double rooms and 1 double room. Bathroom and toilets are shared.
If the guests have the same level in French, I am happy to organise tailored classes for the group. Different classes for different levels are also an option.
CONTACT
Don't hesitate to contact me for further information!
– +33 (0)6 28 04 44 09 (phone call or WhatsApp)
– elodie@bonjourinsitu.com
– "Contact" page
---
Other Courses
French 1 on 1
Enjoy the ultimate in flexibility with private lessons.
Lire +
French touch
Learn the basics of French in 3 hours.
Lire +
French Focus
Choose à la carte thematic courses.
Lire +